Parking Systems
Main Menu > GATE ACCESS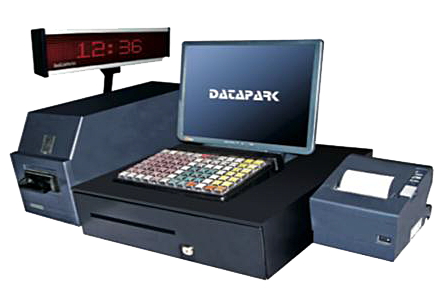 DP6001
Cashier Fee Computer Station
Cashier will manually enter the ticket details as printed on the entry ticket.
DP5900M
Installed at an entrance to automatically dispense an entry parking ticket imprinted with ticket number, date and time, lane number and rate code on the ticket. Issuing is either automatically via an arming loop or semi-automatically after pressing a push button.
DP7001
Accepts payments by notes, coins, debit & credit cards. dispense change in notes and coins. It can be use a ticket issue machine, pre-pay entry machine, central pay and pay-at-exit machine.
LAN60
Token collector

This is a practical and effective control system which permits the opening of an automatic entrance just once by means of a coded-imprint token placed in a special token unit.
A simple and inexpensive control system for automatic barriers of parking lots, hotels and commercial buildings.